Machine Repair and Service
Most of our servicing is completed within three to five days, sometimes by following day!
If your Machine is over two years old and it hasn´t been serviced we highly recommend you consider the benefits of halting any long term damage through thread and fabric dust and the effects of central heating on lubricants. Like your car, good maintenance keeps you on the road.
Keith and Andrew specialise in the service and repair of Brother machines and have in-depth experience and knowledge to obtain the best performance from your machine. Lords Sewing also have a large range of spare parts on hand for efficient turn-around times so that in most cases you won't be without your machine for very long.

Prices for servicing vary on the complexity and size of machine and are very competitive. Parts are only replaced if necessary.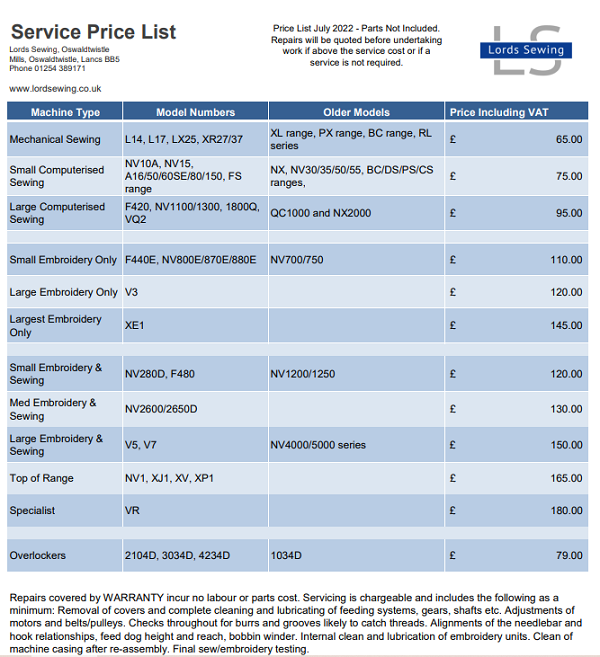 Tension units become clogged and affect the quality of stitch, frequency of threads wraps, needle breakages and associated issues.
Gears in the machine dry out creating little black spots on your fabric. This leads to wearing-out of the parts which can lead to costly repairs.
You will be amazed where we remove thread from - and the amount can be staggering too.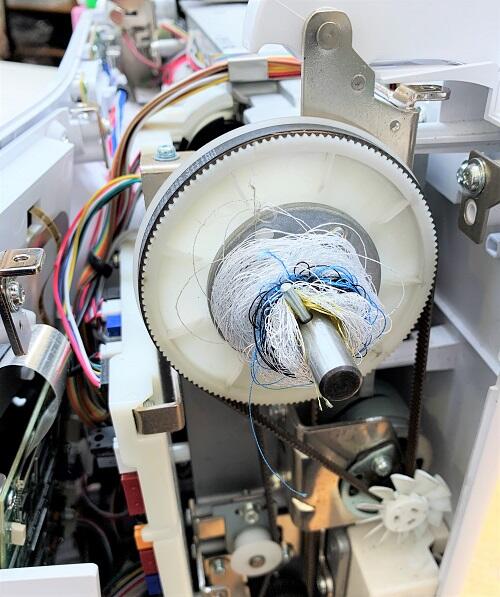 Needle-plate picks up rough spots which create loops on the stitching
Thread cutter mechanisms are a magnet for trimmed-off remnants. Sensors for the bobbin can become concealed stopping them from working.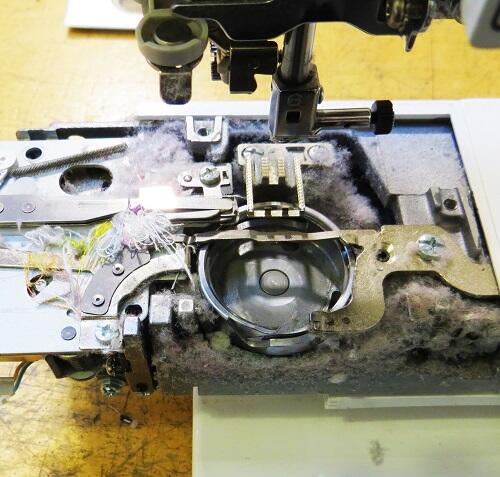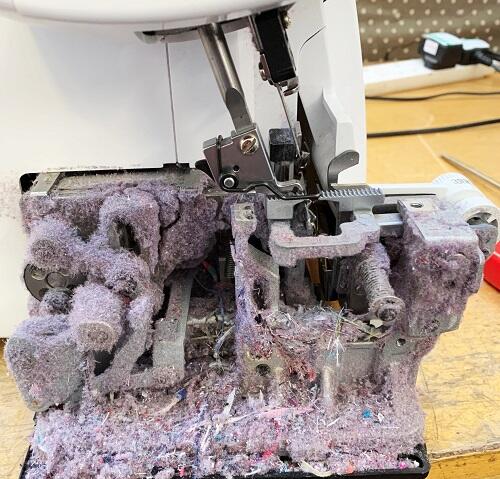 Inner Rotary Hooks (bobbin cases) become clogged, scratched and even stitched through! Bobbin tension is not what it should be and threads catch on rough areas.
Mechanical adjustments optimise important relationships necessary for stitch quality and trouble-free sewing.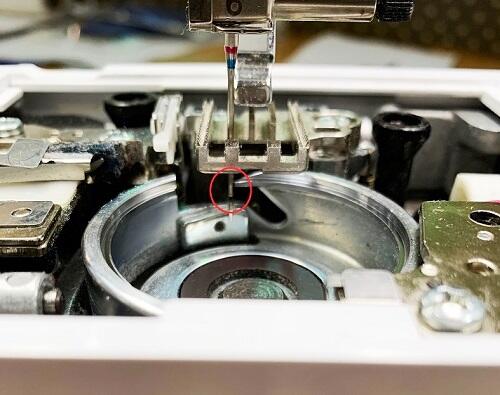 REPAIR AND SERVICE: Our workshop facility is set up exclusively for BROTHER machines.